Sewing machine repair training class click here


Learn how to service sewing machines through "hands on" training and open a profitable business or save money on your own repairs.
This is not a book, video or home study course.
This course is the same type of "hands on" training offered to authorized sewing machine dealers
---
Service temporarily discontinued. Sorry.
Due to frequent travel to my sewing machine repair training classes and the demand for instant service, I am unable to continue the mail order sewing machine repair business.

---

Is your sewing machine in pain?
The doctor is in.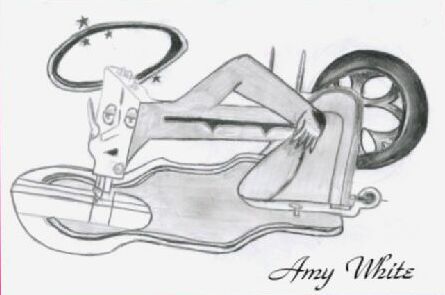 Copyright © 2002-2014 Raymond F. White. All Rights Reserved.
Amy's first commercial artwork (My grandaughter)
---
Mail Order Repair Service

Service temporarily discontinued. Sorry.
The demand for "instant" sewing machine repair has forced us to close the repair business.
I refuse to do poor quality work in order to meet the "must have it now" demands..

ELNA SEWING MACHINES
I specialize in reconditioning the high quality Swiss made Elna sewing machines to original new factory performance. I do not service the "plastic wonders" made in China.
Many of the machines I receive have been damaged by amateur repair attempts and require major repair or broken parts that must be special ordered. I can't force the parts suppliers to ship any faster and my repair classes require frequent travel away from home. A few people just can't resist a gentle "hurry up" before quality repairs can be completed and I refuse to ship before I am confident repairs meet my quality standards. Therefore, I do not make any promise how fast repairs will be completed. Reconditioning your Elna to new factory performance may require a few days or a few months.
---
If your definition of great service is "cheap and instant", read no further.
If you are looking for quality service at reasonable prices and don't need it tomorrow, read on.
NEW POLICY

Quality service is my first priority.

A very good company we relied upon, who provided low cost repairs on circuit boards, was recently driven out of business due to customer demand for instant repairs combined with the slow availability of some parts. Consequently, the company closed and the consumer lost the only low cost alternative to expensive new boards. I don't want to go the same route, so I'm going to lay it on the line.
Most of the time, I can complete repairs from stock on hand, with a turnaround time of a few days. Other times, I may receive an avalanche of several major repair jobs shortly before I'm leaving for repair classes and I simply run out of hours. However, I will not make any promise how fast your repair will be returned, except that I will do my best for you.


I frequently travel to present my sewing machine repair classes and may be away for several days or even weeks.

In addition, I have found a high number of repairs we received have been tinkered with by the owner or an untrained mechanic, which means many additional hours to correct the mistakes and replace damaged parts. See "Estimates" below. Please don't ask for a blind estimate before I inspect the machine. Only you know the history of your machine and will find the "estimates" section below will be quite accurate.
If parts must be "special ordered", please be aware I do not control the suppliers response time nor their parts inventory.
In order to complete repairs quickly, I will spend my time shipping completed repairs, locating/ordering parts and forwarding information to you soon as I do have new information to forward to you. Answering "HURRY UP"
e-mail only serves to delay everyone's repairs.
---
Our goal is not to be the cheapest or the fastest. Our only goal is to offer the best quality service as fast as humanly possible, while receiving reasonable compensation for our labor. We will never tell you your high quality Swiss made Elna sewing machine cannot be repaired and advise you to buy the new $300.00 plastic wonder. We will also never give you the old, expensive, song and dance about "Your machine must be sent back to the factory for repairs." I have never heard of a documented case where any sewing machine was actually shipped back to the "factory" for repair. There are many factory trained service technicians, here in the states, qualified to service every make and model.

I don't believe in legal mumbo jumbo and legal loopholes.
I do believe in straight talk, the golden rule and a "a persons word is a binding contract".
If you want a quick, cheap "patch job", where the tension is cranked up enough to make it sew a few more stitches, you may want to check elsewhere. We do not offer that service.
If you want your high quality sewing machine thouroughly checked, adjusted and returned to it's original factory perfomance, read on.

High quality service takes time and doesn't come cheap or fast.
Fast service is seldom quality service, but it may be cheap.
Cheap service may be fast, but it will never be high quality service.

You get what you pay for.
---
Answers to some Common Questions
Q: How fast can I get my sewing machine serviced?
A: A few days or a few months, depending on my schedule and parts availability. I will not sacrifice our quality service reputation, family or health trying to play "beat the clock".
I do not control the shipping companies delivery schedules or our supply companies inventory.
Q: Do you guarantee your parts and service?
A: We guarantee our service and parts we replaced one year from the shipping date. This does not mean we cover operator error or old parts we did not replace.
The short legal version: If it's my mistake, I pay for it. If it's not my mistake, you pay for it.
Q: Will you service and guarantee my new $200.00 plastic wonder?
A: NO! You're wasting your money and I'm wasting my time. We service high quality Swiss made Elna machines.
---
Have you been quoted a high price for parts for local sewing machine service?
In the past few years, we have been contacted by several of our website customers, inquiring about repair costs . Many times they were quoted repair costs of $200.00 to $600.00 or simply told the sewing machine is un-repairable. In one case, the customer was informed the machine was un-repairable at a reasonable cost and was quoted a minimum cost of $300.00 for repair. The problem? The needle was in backwards. Others have been told parts are no longer available and they should buy one of the new plastic wonders.
Let me make one thing clear. There are many honest service centers out there, but there are also a few untrained mechanics who may not be so honest. Many times these untrained mechanics only succeed in turning a simple repair into a major expense. Sometimes, major repairs are expensive and the charge is justified, especially where circuit boards and other expensive parts must be replaced. However, when you are given an estimate of $200.00 to "time" the machine or told it's un-repairable, it may be wise to get a second opinion. If you have a high quality older model, such as Bernina, Elna or Pfaff , I would always recommend repair of the high quality machine rather than buying one of the new $200.00 - $300.00 plastic wonders. If you're curious where the name "plastic wonders" came from, it came from service technicians who wonder how they sew at all.
---
Estimates
Swiss made Elna Sewing machines
Nobody likes a "SURPRISE !" repair bill. To avoid playing telephone tag and waiting for e-mail labor estimate approval, we now charge a flat labor fee.
Service your Swiss made Elna to original factory performance. Labor $250.00

This includes all labor charges to:
Restore your Elna to new factory performance, using the original factory gauges and tools.
Replace or repair defective or broken parts.
Cleaning and lubricating with high quality teflon oil.
Balancing the tensions and testing stitch quality on several types and weights of fabric.
Cosmetic cleaning of the exterior surface. This does not include re-painting or touchup.
Professional packaging to insure safe arrival to your home.
It does not include return shipping charges or the cost for parts.
Parts:

Waiting for approval to replace an inexpensive part can add days or weeks to complete a repair. We provide estimates for parts only if the total cost of parts exceed $25.00.

All prices are plus the return shipping cost to you.

To have your reliable Swiss made Elna sewing machine returned to it's original factory performance to serve another 30 years.
Contact me for guaranteed, honest, reliable service.

---
Foot controls
Service temporarily discontinued. Sorry.
We have found that many original foot controls are very expensive. Many times they may be re-built at much less than new replacement cost. This includes many expensive or currently unavailable Bernina or Elna controls. I will need the old control complete with the cord to make repairs and test it. CAUTION: Do not try to disassemble the control as it usually destroys it beyond any possible repair and increases your repair cost to replace broken parts. We have been successful in rebuilding or replacing with less expensive new replacement controls, at over a 90% success rate.
Note: We receive many Bernina controls with broken top covers and clamps. These are very expensive parts that may need to be special ordered and are not included in our fixed re-building fees. For current parts price and avalibility, please contact us with the machine model number (located on the machine) and the foot control type number (located on the bottom of the control).

I will do everything in my power and offer the best advice currently available to save you money. We carry many (not all) parts in stock. However, I cannot control the post office or the supply companies delivery dates when we must order parts. If you decide to not have it repaired or replaced, you pay the return shipping cost.
When we repair a foot control, we will return the old control or parts with the new or repaired control for an additional $5.00 postage charge. Otherwise, we will dispose of the old broken control or parts. If you wish to have the old broken/malfunctioning parts returned along with the new or repaired control, please add $5.00.
In any case, my only promise and my highest priority is to provide guaranteed quality repair. Although most foot control repairs are completed and returned within two days, I do not make any promise how fast repairs will be completed.
Please allow 1 to 6 weeks for your foot control to be repaired and shipped.
---
We have tested our mail order service with many of our satisfied customers.
One customer (from Spain) was quoted $450.00 for a new Elna Stella circuit board (if it was even available). Our charge to repair the original circuit board was $83.00, including shipping both ways.
Another customer was quoted over $400.00 to repair her Singer featherweight.She was advised, by a local dealer, it would need a new motor, hook, foot control and cord plus major adjustments. We "saved" the motor, foot control and hook. Our charge was $150.00, including shipping both ways.
Another customer was quoted over $200.00 to "time" her Singer 301. Our charge was under $100.00 including several other necessary repairs and shipping both ways.
Another customer found a new Bernina foot control sold for about $300.00. We re-built the control for $80.00, including shipping both ways.
Our mail order repair services.
Good sewing machine service doesn't end with just fixing what is broken and shoving it out the door. It should include a thorough check and adjustment of all systems and preventive maintenance, such as a check for worn or failing parts, cleaning and lubrication. Our normal repair procedure is to remove all the covers, clean, lubricate, check and adjust each system during re-assembly. Then the machine is "sewn in" to fine tune it. The result is a machine that works as well, or better, than when it was new.
My promise to you.
The flat labor charge is guaranteed, except in cases where the machine has been damaged by fire, water, impact or amateur repair attempts. In that case, I will contact you for further authorization before proceeding with repairs. You will receive a thorough service on your sewing machine to your satisfaction. Should you decide to not have repairs performed, the only charge would be $25.00 for the estimate inspection charge plus the return shipping cost.
What I won't promise.
I can't make an old worn machine look like new. I do clean the exterior of the machine to the best of my ability and our customers have been very pleased with the results. We also offer paint touch up, when requested, provided we have the paint color in stock. Major restoration of cosmetics are very time consuming and we do offer the service, when possible, at additional charge. Also competent service is not a "hurry up" job. Many machines have old gummy oil in the bushings that must be soaked with cleaners to free them up, sometimes for a week or more. If this old gummy oil is not removed, it is hard on the motor and you will not be happy with your machine. If you are looking for good service at a reasonable price, I'm sure you will be pleased. If you must have it yesterday, you may not be happy with our service.
---
Please contact me BEFORE shipping the machine or foot control.
Otherwise, I may not be here when your package arrives.

I cannot be responsible for shipping damage due to some poorly packaged items we receive. Please check our recommended packing method here:
Safe packing
I recommend shipping by UPS or USPS.
You may use DHL, Fedex, Airborne Express or other carriers at your risk. Packages shipped by these carriers may never arrive here.
Our shipping address:
White Sewing Center
3972 Highway O
Middle Brook, MO. 63656
You may contact me for shipping instructions by phone.
---
Include all of this information with the item to be serviced.
Machine make Model #

Shipping address (Print exactly as you want the package addressed for return shipping)
Name: ------------------------------
Street: ------------------------------
City, state. zip ----------------------

Email address: ---------------------------------
Phone: -----------------------------
Amount of insurance you want the item covered for when it is returned to you.
What service you are requesting (repair, replace with new, trade in old parts etc.) It saves much time when I don't have to guess.
Contact me
Click here to order
Click here to go back to the index.
Copyright © 2000-2014 Raymond F. White. All Rights Reserved.